Along with Obon and The New Year's holidays, Golden Week is one of the three most important and anticipated events in Japan for parents and children alike. This is a time when businesses traditionally close and employees can finally enjoy the warmer weather and some (well-deserved) holidays.
Golden Week's most remembered and celebrated day is probably Children's Day, but do we always remember what the other days are ? Let's try and revisit the origins of Golden Week and what events in history are celebrated during this period.
APRIL 29 |

Showa Day (昭和の日)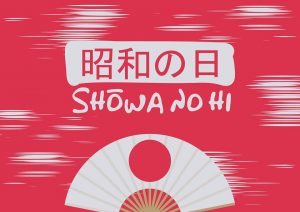 On the 29th of April, Japanese people are invited to reflect on the 63 years of Emperor Hirohito's reign – the Shōwa era.  However until 2006,  this was a day to celebrate greenery and nature since this was one of the emperor's favourite activities. On this day, Japanese people do not have festivities as is customary with national cultural days. Instead, people usually travel back home or abroad, attend public lectures on the topic of the Shōwa era or the history of WWII, or simply hang out and enjoy the warmer weather.
MAY 3 |

Constitution Memorial Day (憲法記念日)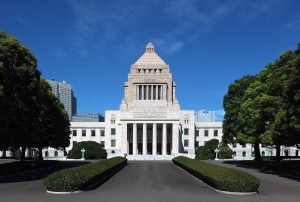 Constitution Memorial Day on the 3rd of May is the celebration of the enactment of the 1947 constitution of Japan. Much like Shōwa day, this a day of reflection but this time on the meaning of democracy and the Japanese government. If you fancy, you can visit the National Diet building and participate in one of their tours on this day.
MAY 4 |

Greenery Day (みどりの日 )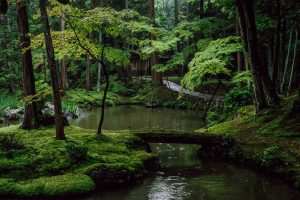 Just as the name implies, Greenery Day is a day to appreciate nature and its blessings. There are no typical celebrations held on the 4th of May, but perhaps this is the time to petition for nationwide free entry to  botanical gardens or arboretums! Wouldn't you dream of touring the most beautiful Japanese gardens? I know I would!
MAY 5 |

Children's Day (こどもの日)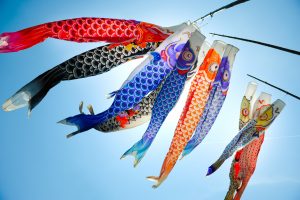 Children's Day on the 5th of May is the star of the Golden Week celebrations and for good reason! It used to be called Tango no Sekku ((端午の節句) and celebrated boys and fathers. Nowadays, this is a time to celebrate the growth and success of both boys and girls across Japan.
Families typically decorate their homes with carp-shaped streamers, samurai's helmets called kabuto, and Kintaro dolls. These all represent wishes to raise strong and powerful boys (and girls). Not just a feast for the eyes, families would also enjoy delicious traditional dishes called chimaki and kashiwa mochi (check out recipes here) on this day.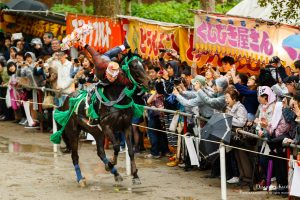 For those lucky to be in the Kansai region, a famous festival with horseback riding shows called Kakeuma shinji is held at the Fujinomori temple in Kyoto. Reminiscent of the samurai days, riders perform breathtaking tricks on their horses displaying fantastic equestrian and archery skills. However, don't buy your ticket just yet for 2021 as it seems that the event will not be held this year because of the Covid-19 pandemic.
I hope you enjoyed reading about Golden Week or learned a little more about this highlight of the year in Japan. Have a great Golden Week ahead!