Begin the New Year with these 6 Japanese traditions that anyone can enjoy! Feel the history and participate in what makes the New Year's holiday great.
Joya no Kane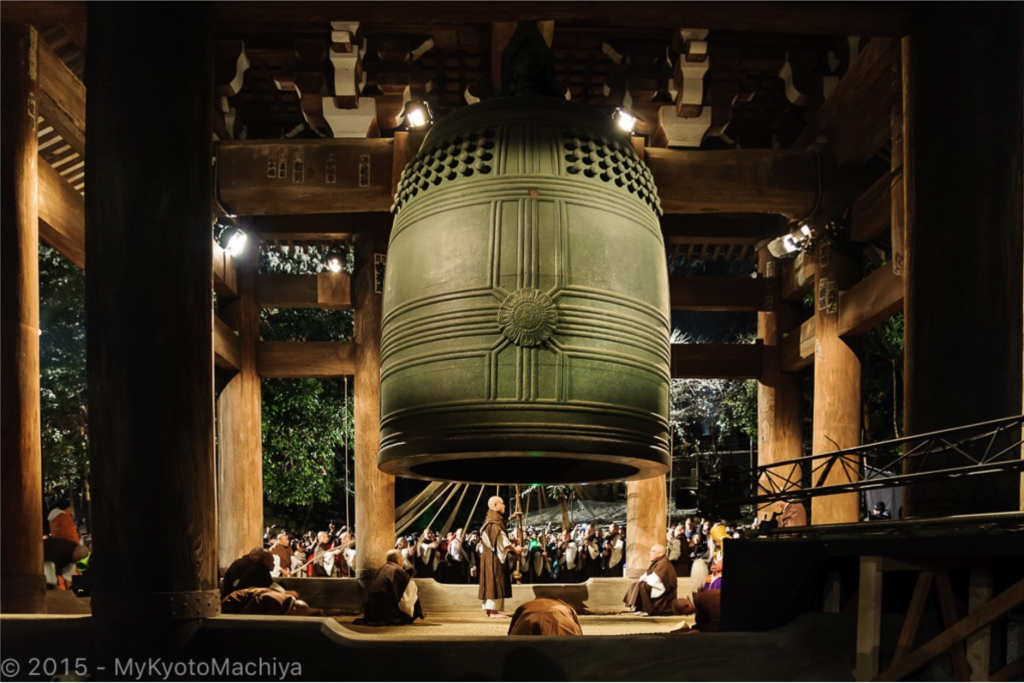 The ringing of the New Year's bells is a Buddhist tradition where monks ring a temple's bells 107 times leading up to midnight, with one final ring exactly at midnight. The goal is to rid oneself of worldly desires and leave the last year's problems behind for a fresh start. 
People can visit temples on New Year's Eve to listen to the bells and pray for good things during the new year. Some popular temples for this ceremony in Tokyo are Senso-ji, Zojo-ji, Zenpuku-ji, Tsukiji Hongan-ji, and Araiyakushi Baishoin.
Toshikoshi Soba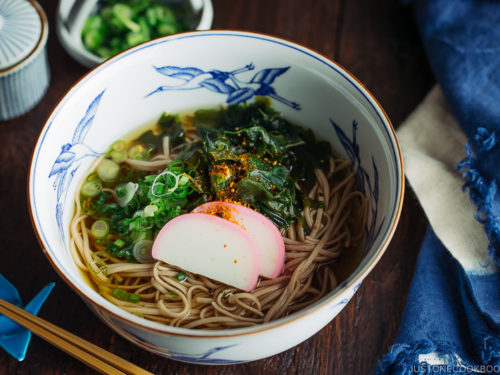 "Year-crossing" soba is a traditional food eaten to reflect on the past year and usher in the New Year. The dish is served hot and is usually eaten at midnight on New Years' Eve. Luckily, toshikoshi soba is easy to make and can even be made vegetarian or served with extra toppings. 
For a recipe, visit https://www.justonecookbook.com/toshikoshi-soba/.
Osechi Ryori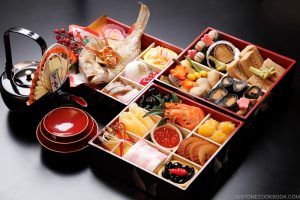 The long tradition of osechi ryori was originally created to give wives a break from cooking while giving people a meal heavy with symbolism for the New Year. Kuromame (hard work and good health), dried persimmon (long life), and Katniss root (successful career) are just some of the many foods that can be found in osechi ryori boxes. While some families still make these dishes at home, it is quite common to buy osechi boxes. Most supermarkets and department stores offer a wide variety of osechi leading up to New Years' Eve.
Nengajo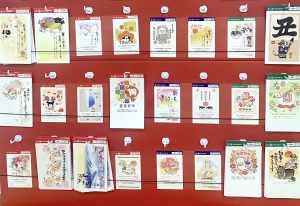 Japanese New Years' cards are still a very common tradition that is meant to show family, friends, and even co-workers gratitude for all of their help over the past year. As a general rule, if you receive a New Years' card, it is considered good manners to send one in return, but make sure that the card(s) will be delivered by January 1st!
Hatsumode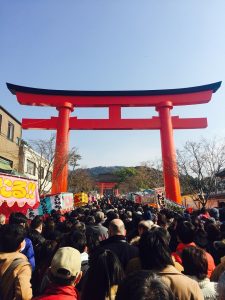 Hatsumode is traditionally the first Shinto shrine visit of the new year; however, some people do visit Buddhist temples as well. Generally, people pray, buy charms or amulets, and have the old charms from the previous year ceremonially burned. Almost any shrine or temple is very busy during the first few days of the new year, so expect long lines. 
Hatsuhinode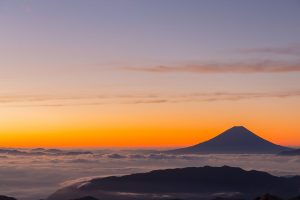 Hatsuhinode is the viewing of the first sunrise of the year across the country. Some famous places for viewing are Tokyo Tower, Yakuo-in (Mt. Takao), and Enoshima (Kanagawa Prefecture).  
Have a happy New Year and enjoy the holidays!