Summer in Japan is notoriously hot and humid, especially for expats who hail from more temperate climes. Despite the heat and humidity, it can be a prime time for movers who want to take advantage of the lower prices that are available in this otherwise unpopular moving time. With the Coronavirus pandemic carrying on and the Olympics underway, plans to move may seem like something better left for cooler weather, but there are ways to make moving less of a hassle.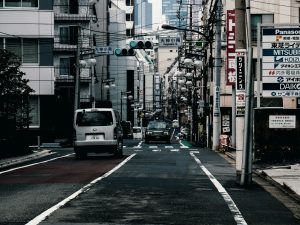 Popular Movers
The fastest way to move is to get help. Moving companies specialize in a variety of services that cater to the many needs of movers in Tokyo. There are plenty of options to choose from when selecting movers. Some of the major movers are well-known, with many services to choose from.
Movers that are local to Tokyo may offer better choices for people in the capital as they often target the large market of foreign residents in the city, offering services in English and employing bilingual staff. Some of the popular Tokyo-based ones are the following:
Tokyo Move

Tokyo Helping Hands

Quoz

Tokyo Truck Guy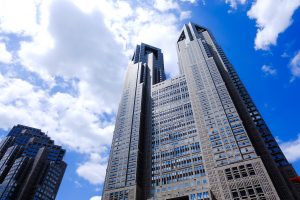 Official Requirements
There are some procedures you need to follow when moving in Japan. Doing these in a timely manner will prevent much hassle later on. 
When moving house, you have 14 days to notify your local ward office or city hall. If you will be moving outside your current ward, you will need to fill out a Move-out Notice (Tenshutsu-todoke 転出届 ) at your ward office or city hall. After filling out a Move-out Notice, you will receive a Certificate of Change of Address. Take this certificate to your new ward office or city hall. There, you will have your residence card updated to reflect your new address on the back side of your card.
If you are moving within your current ward, you need only notify your ward office or city hall and have them change the address on the back of your residence card.
Different ward offices may have different methods, so be sure to give yourself plenty of time before the deadline.
Items you will need for each visit include the following:
Aside from the obvious notifications of utilities and local government, don't forget to register a change of address with any entity that will be sending sensitive information to your address. These include your bank, employer, and home-country tax authorities. 
Registering your change of address on time makes everything easier. Paper trails are usually permanent in Japan and bureaucratic mistakes tend to follow you for quite a while. Don't make future moves or other big changes more difficult than they need to be by forgetting to follow these important steps.
Conclusion
Whether you are moving across the country or just across town, there are ways to keep the move simple and relatively painless, even considering the language barrier. New residents need not be deterred by the bureaucracy so long as they check the necessary boxes early.
All photos sourced from uplash.com